<!- mfunc feat_school ->
Featured Programs:
Sponsored School(s)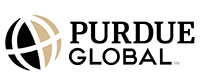 <!- /mfunc feat_school ->
About Education-Colleges.com
Do you enjoy sharing your passion for learning and discovering? Are you passionate about our education system as a whole and believe you can make a difference? Begin here by learning how to advance, or begin, your career in education by learning more about earning a bachelor, master, and doctoral degrees. Education-Colleges has a dedicated, talented team in which they bring both experience and enthusiasm making Education-Colleges the place to be. Guidelines and standards may change over the years, but Educatio- Colleges will always remain true to its mission of providing excellent resources for the education field.
We believe the power of knowledge will continue to lead all generations, past, present and future simply because here at Educatio- Colleges, we care. Our content has been written with the minds and expertise of educators throughout the country, continually updating content to meet the natural progression within education and increasing standards. We believe content should be readily available, precise, current, and relevant. Educators come to Educatio- Colleges because simply put, we are the best at providing outstanding resources.
Educators who noticed the lack of quality information and resources for instructors launched Education-Colleges in 2010. Our site provides guided, step-by-step, information pertaining to educators state by state, degree level, and career specific. We strive to be mentors for teachers, administrators, counselors, and educators. We are honored to be apart of your journey towards a teaching career and value your trust placed in Education-Colleges.
We're Here To Provide Information But Encourage You To Conduct Your Own Research
We believe everyone should be able to make educational decisions with confidence. It's important to note that our site does not feature every university or educational option available on the market. We encourage you to perform your own independent research before making any education decisions.
This website is owned and operated by Wiley. Many of the education programs included are from our Wiley University Services partners and schools that compensate us as a paid advertiser. This may influence which educational offerings we write about and where and how they appear on a page. Our content is free and originates from many different education content writers; our views and opinions are our own and for information purposes only.
To get in contact with us for updates or anything else, please email here: olm@wiley.com.