<!- mfunc feat_school ->
Featured Programs:
Sponsored School(s)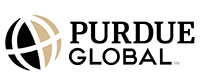 <!- /mfunc feat_school ->
Ohio Teacher Licensing Requirements
Ohio is committed to providing a high quality education to students and ongoing support to teachers. The state has instituted standards for the teaching profession for teachers to use as a guide to improving their effectiveness. According to the publication, "Ohio Standards for Educators," Ohio encourages teachers to collaborate and communicate with students, parents, other educators, administrators and the community with the goals of supporting student learning and enriching the teaching profession Ohio's public school system is in the midst of significant changes. The state was selected by the U.S. Department of Education as one of eleven winners of the 400 million dollar Race to the Top Innovative Programs grant, according to a report by "Ohio Education Matters."
Topics On This Page
New Licensing Levels and Requirements
Ohio has revised its Teacher Licensure Requirements, and the new structure will go into effect in 2011.
Resident Educator License
The Resident Educator License is a four-year nonrenewable license that may be extended on a case-by-case basis. Beginning in the 2011 school year, Ohio's Resident Educator Program Standards began replacing the state's previous Entry-Year Guidelines.
For teachers to successfully complete Ohio's new Resident Educator Licensing Program, the following steps must be taken:
Earn a Bachelor's degree.
Complete an approved Teacher Preparation Program.
Pass mandatory PRAXIS examinations prescribed by the Ohio State Board of Education.
Complete 12 semester hours of coursework on teaching reading
or
Earn a Bachelor's degree.
Maintain a 2.5 or higher GPA.
Complete 12 semester hours of coursework on teaching reading.
Pass the PRAXIS examinations in the subject area or grade level to be taught.
Successfully complete a Summer Training Institute operated by Teach For America
Resident Educators will receive support from mentors and other colleagues throughout the four-year program.
At the end of year one, mentors will provide feedback to Resident Educators on their progress and assist them in goal setting for years two through four of the program.
Resident Educators must successfully complete a summative assessment, which they prepare for and take during the third year of the program. They will prepare for and take the assessment in Year 3 of their program.
Alternative Resident Educator License
The Alternative Resident Educator License is a four-year
nonrenewable license that may be extended on a case-by-case basis. Alternative Resident Educator License requirements, which focus on a chosen subject for grades 4-12, include:
A bachelor's degree from an accredited institution of higher education.
A major in the subject area to be taught, with coursework showing increasing complexity, including advanced courses in the major field of study.
At least a 2.5 GPA in the subject area to be taught.
or
Extensive work experience directly related to the area to be taught.
Completion of six semester hours of professional education coursework that includes teaching methods, from a college or university approved for teacher preparation.
Passage of PRAXIS II Subject Assessment tests for the licensure area.
and
Passage of the PRAXIS II Principles of Learning and Teaching test to be taken in the second year of teaching under the Alternative Resident Educator license.
Upon completion of all requirements, an Alternative Resident Educator License Statement of Eligibility will be issued and may be used to seek employment as a teacher in the schools of Ohio.
Professional Educator License
The Professional Educator License may be granted to teachers who complete the four-year Resident Educator Program Licensure requirements or Alternative Resident Educator Licensing requirements. The Professional Educator license is valid for five years and is renewable.
To qualify for the Professional Educator License, a teacher must fulfill the following:
Successful completion of the Ohio Resident Educator Program or the Alternative Licensure requirements.
Completion of all mandatory professional education coursework from a college or university approved to prepare teachers in:

The principles and practices of teaching.
Student development.
Pupil assessment procedures.
Curriculum development.
Classroom management.
Teaching methodology.

Completion of four years of successful teaching experience under the Resident Educator license or the Alternative Resident license.
Successful completion of the PRAXIS II Principles of Learning and Teaching exam.
Licensure Requirements Include Background Checks
The Ohio Department of Education requires all applicants applying for their first license certificate or permit to complete both an Ohio criminal background check and an FBI criminal background check, conducted by the Bureau of Criminal Identification and Investigation. These checks must be less than 365 days old to be considered valid for initial licensing.
Licensure Information for Out-of-State Applicants
Out of State applicants fit into different categories with a variety of requirements:
Incoming out of state teachers who have three or more years of experience in their area of teacher preparation may apply for an Ohio Professional Teaching license as their first license.
Out of state teachers with less than three years of experience should apply for the Resident Educator license. An individual process will be developed to accommodate these teachers within the residency program.
Individuals may qualify for acceptance under the interstate agreement through completion of an approved teacher preparation program in a member state.
An individual's major area of certification may be obtained under the agreement.
A copy of the applicant's out-of-state certificate or evidence of eligibility is required, in addition to official transcripts showing all college coursework.

The interstate agreement does not provide an exemption from testing, nor does the fact that teachers have passed mandatory teaching exams in their state indicate that they have met the Ohio PRAXIS II requirement.